Unleash the Mega Beast Electrical Conductor Tester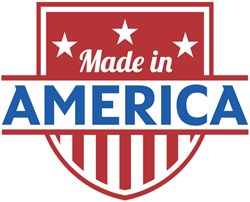 For nearly 50 years, HJ Arnett Industries has manufactured top-of-the-line utility instruments for troubleshooting neutral issues and other service issues. The Mega Beast helps utility troubleshooters quickly identify if their service drop is providing proper voltage/load.  An 80 amp load allows troubleshooters to identify and solve neutral issues faster than the Super Beast.

Arnett's "Beast of Burden" products are known for excellent reliability, ease-of-use, and have set the industry standard for troubleshooting utility service problems.
Mega BeastMega Beast ComboAccessoriesDownloadsRepairs
Mega Beast Features

• Works with 20A switches, capable of providing 20, 40, 60, or 80 amps
• Indicates problems on secondary services
• Detects open neutrals quickly and accurately
• Incredibly easy to use–the same basic, simple steps apply in all operating models of the Beast units
• 80 Amp load identifies problems quicker than the Super Beast
• Offers meter technicians an effective method to locate loose, open, or faulty connections to lines and neutral.
Part#: HJA-900-D | 80 Amp Conductor Tester
80-amp  load with Digital Meters
The Mega Beast is as easy to use as the original Beast of Burden, and it's more powerful than the Super Beast. In 20-amp increments, you can apply an 80-amp load to detect the most elusive problems on secondary service. Total of (4) 20 amp switches give the end-user more power for finding difficult & intermittent problems. In addition, the Mega Beast can be utilized to verify the installation of new service connections in order to ensure proper voltage supply. The Mega Beast features fuses and circuit breakers for user safety and comes in a durable, portable case.
Mega Beast Downloads
Mega Beast Combo:
Part#: HJA-900-D-COMBO | 80 Amp Conductor Tester
The Mega Beast Combo has a different cable ending than the Mega Beast, allowing for the use of a plug-in meter base adapter OR the alligator clips. Adds 3′ cable lead to the Mega Beast.
The Mega Beast Combo includes:
–Connector end for cable
–Additional meter socket adapter
–Three clip connection adapter
–Additional 3′ of cable lead. Total of 10′ cable lead from box.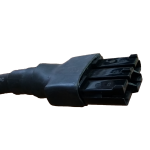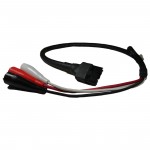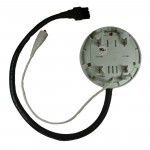 Mega Beast Accessories:
Must be used with the Mega Beast Connector End, see photo below. If your Mega Beast does not have this cable ending, you must modify the unit to attach this end. You can send the Mega Beast directly into Arnett and we will replace the cable end for you, or you can purchase this part if you can replace the cable end yourself. It is very important that this is done correctly.
Parts:
-Connector end; Part# HJA-900-D-CONN
-Plug-in meter socket adapter; Part# HJA-900-D-PLUG
-Three clip connection; Part# HJA-900-D-CLIP
Photos: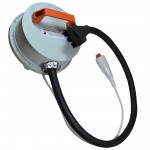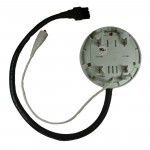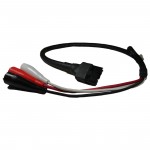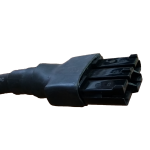 Mega Beast Repairs
Arnett services all Mega Beast & Super Beast products. 
If you would like repair work done or a repair quote (evaluation fee applies), print off the form below, and send it to this address:
Attn: Repair Department / Mike
20460 SW Avery CT
Tualatin, OR 97062
Mega Beast repair parts are available for purchase, please email information@hjarnett.com for pricing and availability.