Testing & Distribution (Tool Sales)

Arnett Testing & Distribution of Oregon serves as a NAIL accredited rubber testing laboratory, offering a wide range of testing, repair, & distribution services:

Rubber blankets/ mats/ sleeves/ line hoses (eels)/ line hoods, etc.

Grounding Cables & Bypass Jumper cables– Assembly, Testing, Repair, Distribution, Sales

Hot Line Tools – Repair, Testing, Distribution, Sales

Manufacturing

Testing & Distribution (Tool Sales)

Arnett Testing & Distribution of Washington (ATD-WA), formally Electrical Testing Services (ETS), serves as a division within our company, enabling us to offer both in-house dielectric testing and field testing in accordance with ASTM, ANSI, IEEE, and WSHA standards and regulations.

We perform testing on an extensive list of Personal Protective Equipment (PPE) materials, including rubber insulation safety goods, grounds and jumper cables, boom truck and Hot Line tool, cable proof testing, and on-site URD fault locating for both primary, and secondary cable. We also repair and recondition all types of Hot Line tools, pole and arm gins, hoists, hydraulic tools, plus much more.
Brief History: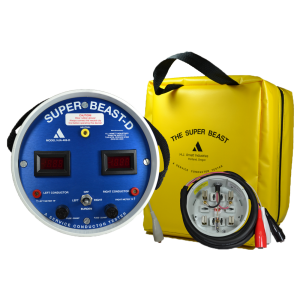 Arnett's first products the — Beast of Burden and the Pinpointer Underground Cable Fault Locator — paved the way for many more product innovations that are now in use worldwide. Today, over 45 years later, Arnett offers to utilities a full lineup of innovative, durable products that allow workers to operate efficiently and safely. We continue to work closely with utility companies and their employees to develop products that help make utility field work safer and easier, and enable utility companies to operate more efficiently.
Take the Mega Beast, an 80 amp service conductor tester which was originally requested by a utility in California to identify faults more quickly. Most recently, the Super Beast-P has allowed utilities to have a single operator troubleshoot faults and open neutrals, with the added benefit of cable identification at a padmount transformer.
At Arnett Industries, we remain on the forefront of technology, researching and developing new products and services, ever guided by our mission to provide our customers with service, safety, and savings.
A Support Staff That's Tops in the Business
Our technicians and consultants offer more than 100 years of combined experience in diagnostics, electrical rubber testing, protective equipment sales, hot line tool repair, grounding cable assembly, and revenue metering. We perform all work in accordance with ASTM standards, and the Arnett Testing Laboratory is the only fully accredited testing laboratory in the Northwest.
Rest assured that we can provide almost anything to keep your utility employees working safe and effectively. Emerging standards for personal protection equipment and FR clothing make it essential to equip all employees with proper safety equipment, including rubber goods, Hot Line tools, hard hats, safety shields and clothing. Our expert sales staff has extensive product knowledge and stays up-to-date with new products, as well as emerging standards.
If you have any questions or need anything specific, just call us at (503) 692-4600 and we'll help you find it.
Complete NAIL for PET accredited Testing Service & Full Distribution/Sale Service:
In addition to the top-notch testing services we offer, our warehouse is stocked with inventory of new products to meet your immediate needs.
Rubber PPE: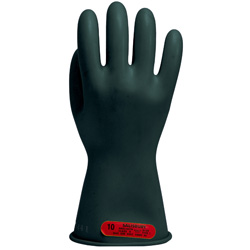 Dielectric & visual testing of voltage rated gloves*, sleeves, overshoes, line covers, & much more. Sales of new products from top manufacturers in safety, including Salisbury by Honeywell, Chance by Hubbell, & NOVAX/PIP. Our large inventory is growing even bigger, call today for specifics.
Hot Line Tools/Hand Tools: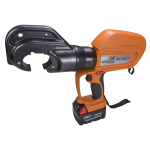 Tool testing, repair, reconditioning, & sales of new tools. Lines include Chance by Hubbell, Hastings Hot Line Tools, Salisbury by Honeywell, Klein Tools, & many more. Our expert consultants will help you find the exact tool to meet your needs, and offer solutions for tool management. Call us today at 503-692-4600.
Climbing & Fall Protection: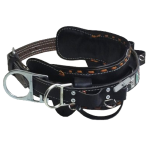 Our expert sales team can help you find whatever you need; whether it's a new belt, climbers, WPFRD, or anything else, call us today: 503-692-4600
Grounds/Jumpers: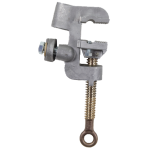 Assembly, testing, repair of grounds. Grounding clusters & other grounding needs available in stock from Arnett.
Utility Revenue Protection/Recovery:
Utility theft-of-service prevention & detection products, including tap detectors, revenue check meters, insulated video scopes for investigating conduit, & more.
Our Customers Include:
Serving the electrical industry, our customers include: