The D.C. Scout Leads the Way
DC Ground Fault Locator
P/N: HJA-2525
When you're under tight time constraints, quickly locate faults with the DC Scout—with as little as 2 mA of current—in nuclear plants, power generation plants, oil refineries, chemical plants, ships, and fire alarm systems.
—The D.C. Scout is used for locating resistive or non-resistive current paths from DC Battery Distribution System to building ground without de-energizing components or loads in the system.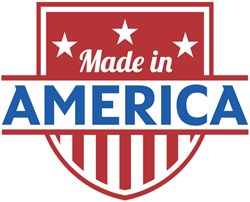 The D.C. Scout has no disconnecting leads to isolate grounds in complex circuits and the device enables you to accomplish the following:
-Locate ground faults without de-energizing circuits
-Follow pulses to ground with clamp-on detector probe
-Troubleshoot critical control systems quickly and accurately
Downloads
Photos:
The DC Scout is manufactured in Tualatin, Oregon by HJ Arnett Industries, a company serving the utility industry for over 45 years.
Accessories
Skinny pulse detection current transformer probe
Part#: HJA-2525-117
Description: optional 0.5″ x 0.4″ opening, skinny CT
The D.C. Scout can also be configured for 220 VAC
P/N: HJA-2525-220
Ground Faults:
A ground fault is an unintentional electrical path between a power source and a grounded service, and can occur at any time. They often occur when equipment is damaged or defective. Ground faults often go unnoticed and can cause problems with plant production processes. Ground faults cause serious damage to equipment and to production processes, and also create health and safety risks to personnel.
Causes of DC Ground Faults in Batteries:
Dirt on the surface of the container.
Hole in the container.
Jar to cover seal failure.
Post seal leak.
Pricing & Availability