Unleash the Mini Beash!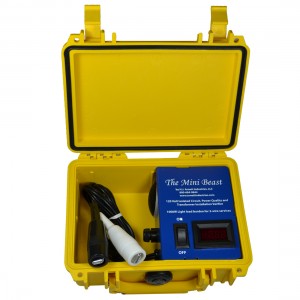 Mini Beast: 8 Amp Secondary Service Conductor Tester
Isolate street light ballasts and transformers to verify 120V circuit connection. Validate transformer installation and power quality, or troubleshoot 120V, 2-wire system setup and connection. 8 Amp load quickly verifies circuit installation. Simply connect the voltage clip to the secondary (120V) side of transformer and neutral clip to the neutral line. The volt meter will show the line voltage without a load.

Primary Application: Streetlighting