The Spikeball: Substation Nest Preventer
Part Number: HJA-760
Deters Birds & Critters From Nesting In and Around Substation Equipment

Click here to download the Spikeball brochure.
Features and Benefits:
•Live Installation: Can be installed while equipment is energized.
•Hot-stickable: Installed by 1 person using a grip-all hot stick.
•Durable: UV protected for extended life.
•Effective: In preventing electrical outages, and damage to equipment, caused by squirrels, birds, and other critters.
•Home Applications: Easily installed by hand around non energized apparatus.
•Field Tested, Lineman Approved: Developed by a utility lineman. Made in the USA.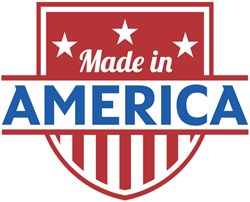 Problem: Nesting at a Substation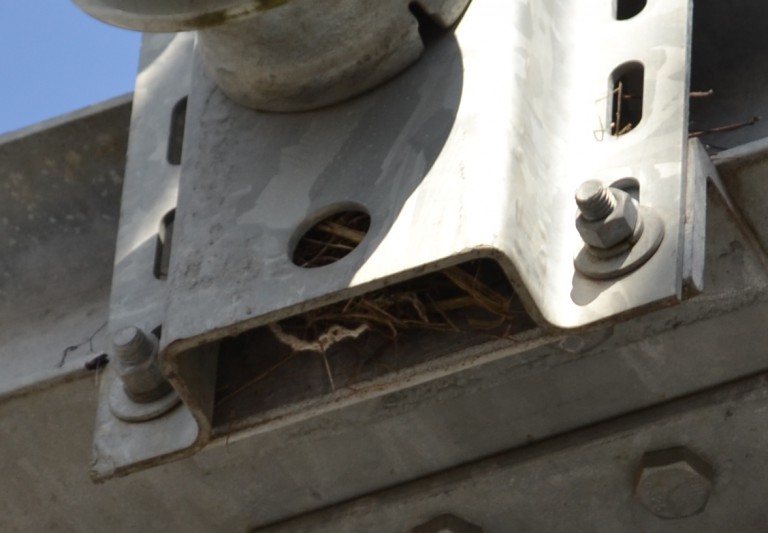 Shown on the right: A bird has made a nest in a substation in Oregon. This is problematic for utilities because birds' nests and bird droppings deteriorate substation equipment and cost utilities money (personnel to clean the equipment & the cost of replacing equipment prematurely). This is also dangerous & deadly for birds and other animals. Possible problems may also arise from animal rights organizations.
When animals have access to substations and energized equipment, they tend to cause power outages, which are very costly for utilities. The utility linemen do not want to do unnecessary work. Not to mention the customers, who are left unhappy in the dark.  Nobody likes a power outage!
Reasons Animals Nest in Substations:
Warm environment: the warmth of the energized equipment draws in birds, squirrels, and other critters.
Safe from predators: The nest in the picture on the left & below is well protected from humans & other animals.
Buzzing noise: The buzzing of the energized equipment also attracts animals.
Solution: The Spikeball

The Spikeball is installed in areas where birds are likely to nest, and where there is access to energized components. See the photos to the right for a common nesting spots. The Spikeball is not designed or intended for removing birds' nests. It is a deterrent intended to prevent birds from returning to the nest and making a home near energized equipment.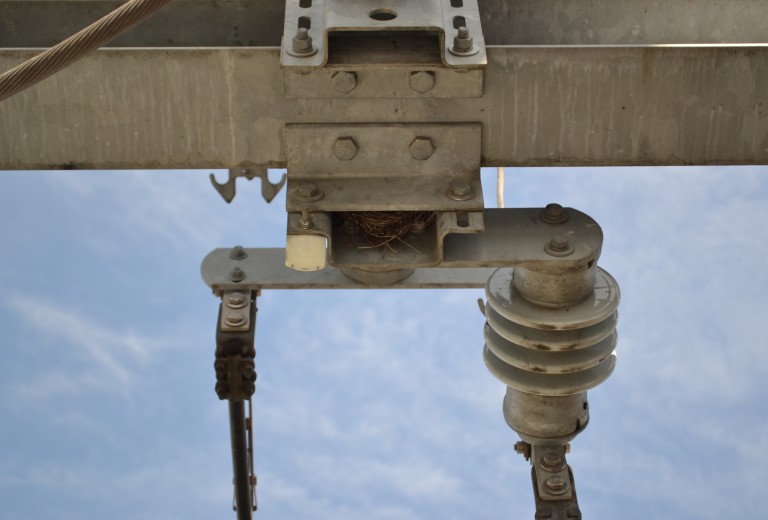 Where to Install: The Spikeball is installed in spots where bird's are currently nesting and near bird droppings. If any outages have occurred in substations due to wildlife, the Spikeball is installed where the animal made contact with energized equipment to prevent access to that area, or similar areas in the future.
Grouping Strategy: In some cases, heavy wind and other environmental factors will blow the Spikeball away from where you originally placed it. This can be countered by grouping or clustering several Spikeballs together to form a heavier deterrent.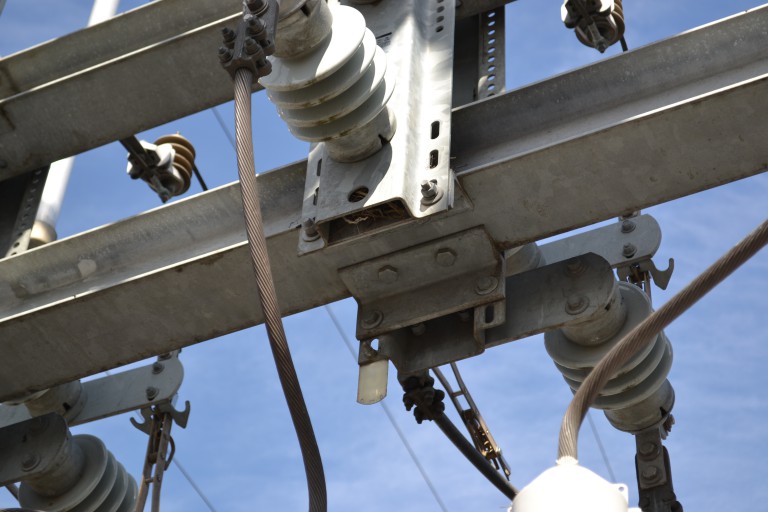 Do not limit yourself: The Spikeball was developed for use in a Substation, however it can be used in other applications.
Affordability: When you consider the total economic costs associated with power outages, The Spikeball is a very affordable option to reduce power outages caused by wildlife. Email information@hjarnett.com for pricing & availability.
Video: Installation in a Substation
Squirrels: A Threat to the Electrical Grid
Squirrels pose a threat to utility services across the states. Unfortunately, when Squirrels enter substations they tend to cause power outages. Cyber Squirrel 1 is a website that maps all power outages caused by squirrels and links them to news articles. Reports of substation power outages caused by animals are common, and these outages can be prevented with The Spikeball. A recent incident in the Cyber Squirrel database happened on January 2 in Wagoner, Oklahoma. A squirrel touched grounded wire at an electric substation, knocking out power for a portion of the town for five hours.
"I don't think paralysis [of the electrical grid] is more likely by cyberattack than by natural disaster. And frankly the number-one threat experienced to date by the US electrical grid is squirrels." – John C. Inglis, Former Deputy Director, National Security Agency 2015.07.09
As told to The Washington Post, The American Public Power Association, a group representing municipal electric utilities, says that squirrels are the most frequent cause of power outages in the U.S., although it notes that squirrel-induced outages typically affect fewer people than outages caused by storms. "Squirrels remain the biggest wildlife nemesis because of their sheer numbers and smarts," the story concluded. See article.
Pricing & Availability: