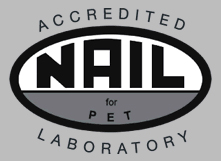 Rubber goods are stocked untested at Arnett. Rubber testing to NAIL4PET, OSHA & ASTM requirements available with additional cost.
Class 0 Electrical Insulating Rubber Gloves
Class 0 Electrical Insulating Rubber Gloves are available in 11 and 14 inch lengths. The gloves are available in red, black, yellow, and contrasting black/ yellow colors in Type I Natural Rubber. The contrast between the outer yellow color against the inner black color makes inspecting for cuts and tears easier when the glove is inflated or stretched. These gloves are also available in blue or contrasting blue/orange colors Type II SALCOR rubber.
Type I and Type II gloves are extremely flexible to make working with small parts easy. The gloves meet or exceed ASTM D120 and IEC EN60903 Standards. This specification covers manufacturing and testing of rubber insulating gloves for protection of workers from electrical shock. Two types of gloves are provided and are designated as Type I, non-resistant to ozone, and Type II, resistant to ozone. Six classes of gloves, differing in electrical characteristics, are provided and are designated as Class 00, Class 0, Class 1, Class 2, Class 3, and Class 4. The following tests shall be performed: ac proof test; ac breakdown test; ac moisture absorption/proof test; dc proof test; dc breakdown test; ozone resistance test; chemical tests; tensile strength; tear resistance test; and puncture resistance test.
Sizing your gloves:
Measure around the palm of the hand using inches.
Each inch is one full size (ex. 9 inches = size 9). Allow additional room if glove liner is to be.
Sizes 8 to 11 in 1/2-size increments and size 12 (size 7 available in some models).
Sizes 7.5 and 11.5 are discontinued, but stock may be available.
Customer is responsible for ordering correct length, size, and class according to their company's safety standards.
General Care & Inspection of Rubber Goods:
Type I Natural (non-ozone resistant) and Type II SALCOR synthetic rubber (resistant to ozone) both provide electrical workers with the highest level of electrical insulating protection. However, in order to maintain this level of protection and ensure long life, it is essential that rubber goods are properly cared for. Before each use, rubber goods should be visually inspected for holes, embedded wires, rips or tears, ozone cutting, UV checking and signs of chemical deterioration. For additional information, refer to ASTM F1236, standard guide for visual inspection of electrical protective rubber products.