Reduce lost revenue and boost your profitability
Tap into an Arnett Consulting Services revenue recovery program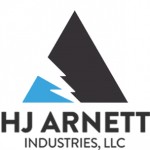 How well can you track the source of your utility's unaccounted-for losses? It's critically important that you know.
That's where we come in—Arnett Consulting Services. We're a wholly-owned division of Arnett Industries, and we offer effective revenue recovery programs that can drastically reduce those mysterious revenue losses. Our knowledgeable consultants will help you boost your profitability both in the field and via litigation. We're highly experienced in conducting simple-to-complex theft investigations as well as uncovering name fraud.
We'll also quickly determine when faulty equipment and unmetered services are to blame for revenue loss.
ConsultingProgramsContact
The right equipment, training, and results
Once we determine the extent of the UFE (unaccounted for energy) in your utility, we work with you to provide the right mix of state-of-the-art revenue recovery equipment, personnel, and procedures to implement an effective revenue recovery program. And we provide in-depth training for your employees, so they can serve as a front-line defense against any future revenue losses.
Call Arnett Consulting Services today at 503-692-4600 or toll-free at 800-684-9844 for more information on revenue-loss consultations and individual program development.
Comprehensive training from experts with years of experience
Our certified revenue-loss training programs include the following:
• Providing equipment and personnel to reduce revenue losses
• Evaluating existing revenue recovery programs
• Developing and implementing turnkey revenue recovery programs
• Testing and evaluating primary and secondary metering equipment
Choose the seminar program that best suits your needs
Basic Revenue Recovery Program
Learn how to conduct effective theft-of-service investigations and how to identify and recover lost revenue that results from fraud and malfunctioning equipment.
Advanced Revenue Recovery Training Seminar
Enhance your investigative skills for probing major and complex cases of revenue loss. In this seminar, you'll learn three-phase meter mechanics, AMR and solid state metering, methods of tampering, revenue loss problems, and losses that result from malfunctioning equipment.
Revenue Recovery Management Program
Theft from utilities is not unique to any one country or region. Utilities differ only in their perspective of the magnitude of the problem and the nature of their response. This seminar instructs revenue recovery managers to effectively oversee and guide all aspects of a revenue recovery program.
Interviewing Training Seminar
This seminar focuses on the four main purposes for interviewing customers who are suspected of engaging in theft from utility services: (1) to better determine what took place, (2) to gain additional information, (3) to validate facts that have been gathered, (4) to determine the amount of loss.
Calculating Lost Revenue
An integral part of any revenue recovery investigation is determining the extent of a utility's revenue loss. Policies and procedures should include the calculation of losses as an integral part of an investigation, regardless of how the collection of these losses is pursued.
The success of a revenue recovery investigative unit is determined by its ability to operate efficiently and return as much revenue loss as possible to its company coffers.
Evidence Control Program
Collecting and processing evidence uniformly and professionally assures that criminal prosecution and civil litigation can be thoroughly supported through competent and admissible evidence. Because the proper handling of evidence is critical, written procedures must be developed and implemented in order to ensure a consistent approach to all evidence collecting.
Cost Justifying a Revenue Recovery Program
Due to the current economic downturn, many utility companies are demanding individual departments to prove their cost effectiveness. This is especially true for revenue recovery departments.
This seminar explores several areas that can positively affect your cost-benefit ratio and enhance your efficiency as a profit center. These areas include accurately calculating revenue losses, billing associated costs, and determining non-theft related revenue losses.
Meter Mechanics
An electric meter records the amount of electricity consumed. The most common types of meters in use today are the electro/mechanical and the solid state electronic meters, which rely on AMR and AMI technology.
Effective Witness Testimony
Whether or not a utility elects to prosecute the crime of meter tampering/current diversion largely depends on the amount of detailed documentation it can gather. This seminar simulates a courtroom environment and serves as a valuable guideline about what you can expect during a trial.
Call Arnett Consulting Services today at 503-692-4600 or toll-free at 800-684-9844 for more information on revenue-recovery consultations and individual program development.
*For pricing information, please call Arnett at (503) 692-4600
or email us at information@arnett.com