• Is your company's bottom line revenue faltering?
• Are you planning a transition to a NEW top-of-the-line AMR program?
• Does your company's service territory reach many different customer demographics?
• Do you provide service near a University? Commercial buildings? Residential Housing? Low-income housing? Multi-million dollar estates?
• Do you have revenue meters located inside buildings?
• Need a way to show customers, shareholders and employees that you care?
 How we can help prevent and identify theft of service:
If your answer was YES to any of the above questions, you may consider or have already implemented a Revenue Protection and Recovery Program. Arnett Industries is focused on helping your company uncover Unaccounted for Energy (UFE), by uncovering damaged or unmetered locations, investigate and detect electric service theft and review every option possible to minimize UFE.
Unaccounted for Energy can reach extremely high levels. Technical losses from line transmission and distribution are expected in the regular course of your business, but if technical losses have increased or just seem to be exceedingly high, you may have some unmetered services. Unmetered services can be caused by many different factors and we have the tools and expertise to help provide solutions to uncovering unmetered services.
Click here to download brochure: New Tools for Utility Theft Investigators
Theft Detection & Revenue Recovery/Protection Products:
The RAMBoresEyeOther ProductsNewsHow to Order
Part Number: HJA-643
Theft of service investigations often require the installation of a temporary "check meter" on the secondary service ahead of the revenue meter to establish KWh history as well as to verify if energy diversion is occurring.
A Check Meter combined with the Remote Reader is an effective tool for energy diversion investigations and line loss surveys.
Our Check Meters are available in two-wire, single-phase, or 3 wire poly-phase units.
Finds  unaccounted for energy use (theft).
Measures energy as accurately as the utility revenue meter. Click here to learn more about the RAM
Part Number: HJA-BE2030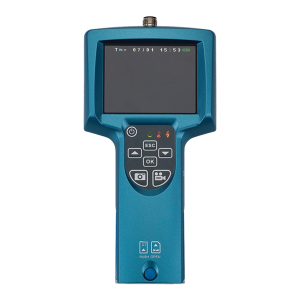 Finding just 1 theft can pay for the device!
Take images & videos and record on a removable SD card

Cost effective video inspection system 
The non-conductive "Boroscope" allows the user to safely investigate conduit with a HD camera; available in 3 lengths
Click here to see more information.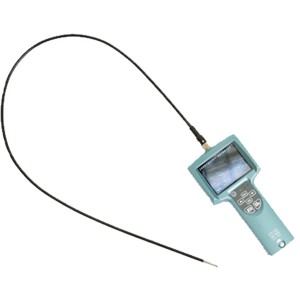 Also known as: insulated borescope; insulated video scope; non-conductive borescope; non conductive video scope

Potential Flux Monitor – Watt-Hour Meter
A watt-hour meter with an open or modified potential element costs your utility precious revenue. And unfortunately, a malfunctioning watt-hour meter is often undetectable in normal meter-reading procedures.
The hand-held, battery-powered Potential Flux Monitor (PFM) is a simple, instantly effective solution. The PFM provides simple test measures and displays the strength of the flux field induced by the voltage that's present in the potential elements of a meter. Remarkably, the device senses the flux field outside a meter cover in the proximity of each potential coil.
Test results can be easily interpreted by technical or non-technical personnel with minimal training. Find just one altered or failed meter and the PFM can pay for itself.
---
Locks -Protect Your Gear & Equipment
Manufacturer's Representative for Highfield Manufacturing's locking devices, including: rings, barrel locks, gang meter locks
---
Seals: Protection & Peace of Mind
Sales Distribution of large selection of American Casting locking seals for meters, cabinets, trucks, etc
---

Important features of our warning labels include:
• Eliminates the "I didn't know" excuse for unauthorized entry
• Reduces liability in the event of injury resulting from unauthorized entry
• Meets ANSI Z535-2000 Safety Alert markings requirements
• Stores up to eight tap incidents; permits easy post-incident analysis
• Aluminized Mylar labels are guaranteed to last eight or more years in hostile weather environments
• Sequential numbering
Applications include:
• Electric meters
• Meter sockets
• Electrical enclosures
• Gas meters
• Water meters
• CATV apparatus
• Telecommunications enclosures
Tamper warning levels are customizable…for more information or to place an order please call 503-692-4600 or email information@hjarnett.com 
Electricity Theft: A growing problem in the US & Canada
Estimates are hard to come by, but it is believed that up to $6 billion of electricity is pirated in the U.S., which would put electricity high on the list, as the third most stolen item, after credit card data and automobiles. In Houston alone an estimated 10,000 customers were stealing power.  Total costs to Houston ratepayers were estimated at $14 million. Click here to read the article. 
In Canada, BC Hydro says the theft of electricity — mostly from marijuana grow operations — now costs $100 million every year. Hydro spokesperson Cindy Verschoor said that's a significant increase from the estimated $30-million revenue loss from electricity theft in 2006, the last time Hydro calculated the loss. Click here to read the article. 
Marijuana Grow Operations are a Contributing Factor:
According to B.C Hydro's Patrick Hogan, Vice President of Transmission and Distribution Engineering and Design, "We don't know where it all goes, but we do know the majority goes to growing marijuana. They tap into 12 kV or 25 kV lines.  These people have utility lineman experience. We've seen where they hollowed out the utility poles, tapped into the power line, and then ran underground to their operation.  They even put in their own transformers." B.C. Hydro elaborates on their website: 
Electricity theft: Most electricity theft in British Columbia is related to marijuana grow operators who seek to avoid detection from law enforcement or electrical and fire safety officials.
Safety issues: Marijuana grow-ops create safety risks for BC Hydro employees, first responders and the public.
Damage to the grid: Power surges and electrical system failure due to high loads can cause power outages and damage to BC Hydro equipment and infrastructure, including the premature failure of distribution transformers.
Electricity waste: Illegitimate consumption of electricity by marijuana grow-ops is a waste of electricity and an affront to the conservation efforts of legitimate customers.
This is all interesting, but how can a utility identify a tap AND legally prove the theft of electrical service? Arnett has the solutions. 
This form is currently undergoing maintenance. Please try again later.